Want Your Home to Look and Feel Like a Luxury Retreat Home?
Who Doesn't, Right?
We are an All-Natural Aromatherapy Cleaning Service
REQUEST A QUOTE!
Your Healthy Clean Home begins with US!
Imagine walking into your apartment/home filled with the aromatic smell of lavender and lemongrass essential oils. Your home Immaculately clean with sparking floors, clean baseboards, clean windows clean bathrooms, kitchens, and bedrooms fully detailed. What a JOY to come home!!
Every single service, you can enjoy flawless service, from staff who care and are trained to have an eye for detail, using only Pure All-natural, Aromatherapy, gentle non-toxic products in your home. Oh yes, your home has gone from chaos to complete calm.
A match made in Heaven? We think so! What a RELIEF...
We offer a 24 hour guarantee and if for any reason you are not satisfied with your house cleaning we will return to re-clean the area you are dissatisfied with - at no cost to you.
Worry-Free Cleaning Experience
Exceptional cleaning service and attention to detail is what separates us from the rest. We take one room each time we clean and give it a deep clean.
Service Owner You Can Trust
Our goal to our customers is to give you dependable, trustworthy and quality work at affordable rates. Licensed and Insured. Non-Toxic and Pet Friendly.
All Natural Aromatheraphy Cleaning Products
What Is Aromatherapy? Aromatherapy is the practice of using essential oils for therapeutic benefit. It keeps your home clean and germ free without the use of harsh chemicals.
Quality, Value and Dependability, Every Clean
My Cleaning Lady Cleaning Service provides professional house cleaning services in Durham, Raleigh, Cary, Chapel Hill, Carrboro NC areas.
We specialize in our very own Brand of All-Natural Aromatherapy Cleaning Products. Coming to our Online STORE soon. We are affordable, dependable, thoughtful and experienced and provide work you can count on. With hand-crafted products, years of Natural cleaning know-how and careful attention to detail, you can trust the proficiency of our work and feel great about a naturally clean home.
We at My Cleaning Lady know that every home and every business is very unique, and we take pride in consciously accommodating each individual work or living space we service. We understand the importance of a healthy and clean space.
We work diligently to transform your home, office or business into an energizing and efficient environment. You will enjoy coming to your home or business. You will be able to BREATH Easy. We Believe in the Healing and Cleansing properties of Herbs and their essential oils. By using Pure, Organic Essential oils in all our Natural cleaners, not only are we cleaning – we are also Purifying the air and revitalizing the feel of your home or business. Aromatherapy allows you to get the most tranquility or functionality from your environment.
100% Pure Therapeutic Grade Essential Oil's in all our products.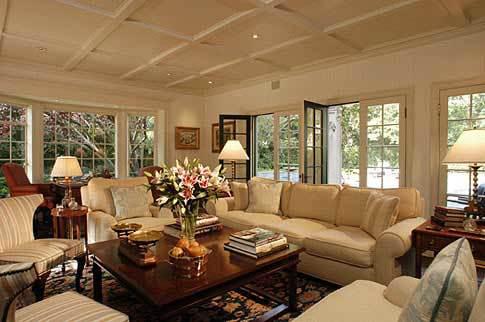 My Cleaning Lady Cleaning Service provides professional services in the following areas:
Durham | Chapel Hill | Carrboro | Hillsborough | Morrisville

Cary Zip Code 27512, 27513, 27519 and 27560
Brier Creek 27617
Experience Natures Clean Aroma!
The Aromatherapy Home Cleaning Experience
Settling for JUST 'good enough' when it comes to cleaning your home, and putting up with sub-standard cleaning, poor service, and breakages.
Your money and time is way too valuable for that. If you're ready to trade up to a cleaning service who truly understand what it takes to provide a discreet and professional maid service, at competitive Rates, it's time to call My Cleaning Lady Cleaning Service.
Call Us Today to get a free quote, or set up a custom cleaning service schedule. We also offer Free in-Home ESTIMATES: (919)-614-1552.
• We ensure that your home is locked and secure always.
• We ensure that your pets are safe.
• Always double check by doing a final walk through to ensure.
Do you have one or more of these beautiful creatures? No Worries!! We are a Pet Friendly People. We Love your pets. They usually Love us back!
Many of the Pure essential oils have been known for their powerful disinfectant, anti-fungal, antibacterial and also have some awesome antiseptic cleaning...
• On Time Arrival
• In Uniform
• Equipped with all natural Cleaning.
• Products and clean rags for each home.