Our Awards and Achievements
Angie's List Super Service Award Winner - 5 Years in a Roll
Angie's list is one of the definitive places for consumers to find reputable service companies that they can trust. My Cleaning Lady Cleaning Service has been listed on Angie's List since 2011 and has maintained an A rating and has been honored with the Angie's List Super Service Award five times now.
The Angie's List Super Service Award
The award honors excellence among service and health providers who maintain a superior service record
Each year, less than 5% of thousands of businesses earn the award
Angie's List Members consider the award when making hiring decisions
We are Grateful to our Clients and the Angie's List Members for helping us WIN the Super Service Award form 2011-2015. We could not have done it without you.
5 years in a Roll. Thank You!
There will not be a 2016 Award, only because we no longer advertise with Angie's List. 5 Years in a Roll says it All.
Welcome to HomeGuide's Best of 2018 program
Dear OLIVIA,
I'm excited to annouce that you've been named Best of HomeGuide in 2018. Congratulations!
We looked at dozens of other pros in your area, scored you on more than 10 variables, and hand picked you to be part of the program.
This is no small feat. In fact, the Best of HomeGuide pros make up less than four percent of all HomeGuide professionals.
Hard work deserves recognition, so we're proud to offer you our Best of HomeGuide perks. We're placing a ribbon on your profile and quotes so customers will recognize your acheivement.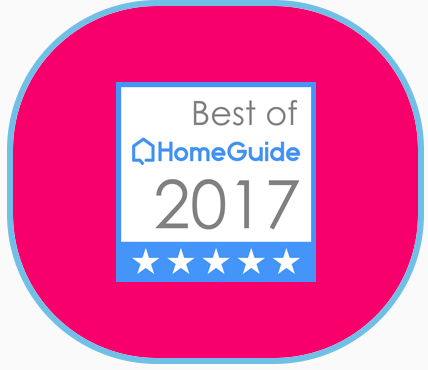 Where Natural Truly is Natural
MCL is proud of our Natural roots deeply embedded and our love to share the virtues of sustainability with our clients — contributing to their overall well-being and promoting a peaceful co-existence on God's Green earth called our planet.
MCL Cleaning Consultants must have considerable cleaning experience prior to working with our company. We hire after an extensive interview and orientation process. Each cleaning consultant has to complete several weeks of product and service training with our Quality Control Supervisor and Owner. The owner of MCL personally ensures that all cleaning consultants are diligent, have an eye for details, courteous, and trustworthy.
The Triangles 1st All Natural Service Provider
We are a Professional All-Natural
House Cleaning Service provider dedicated to making the lives of our clients safer, Natural and of course, much cleaner and healthier.
Our People Make the Difference
Our All-Natural cleaning processes are great, but our people are even BETTER. We are as Warm as they come. People that care about you and your home. We are an All-natural service provider that strives to do business in an ethical manner, that is respectful to our employees, to our clients, and to everyone we meet.
Professional Home Cleaning Services
We Supply Everything
My Cleaning Lady provides all necessary cleaning supplies and equipment.
Looking for a service worth talking about?
YOU FOUND US!!