My Cleaning Lady makes it easy for you to pay for your house cleaning services on line!
For your convenience, you can pay for your cleaning services with Visa, MasterCard, AMEX, or Discover. Your payment can be submitted securely through PayPal even if you don't have a PayPal account. Simply click "Don't have a PayPal account?" on the lower right of the next page.
We also accept good old fashion Checks & Cash
Data encryption* Anti fraud risk models and fraud detection techniques

Please contact us if you should have any problems. 919-614-1552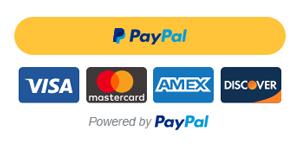 PayPal was built to keep you secure. They set the standard for fraud prevention by continuously developing and deploying a broad range of security measures so you can rest assured that your financial information will be secured.
* Address Verification System (AVES)
* Card Security Code (CSC)
* Verification
* Anti fraud specialists
You will receive a printable receipt from Paypal immediately following your payment.